Performable. Recordable.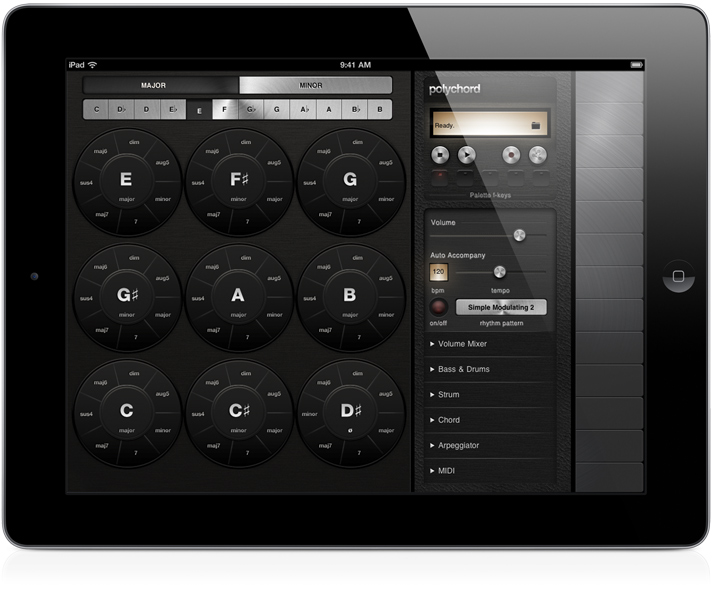 polychord 2.9


Whether you're an accomplished musician or an absolute beginner, you're going to love polychord. Developed exclusively for the iPad™, polychord is drums, bass, chords, and accompaniment all wrapped into one. Anyone can compose and perform music with easy access to over 60 chords at once, and elegant 'strum keys' that let you smoothly strum chords and play scales.
☆☆☆☆☆ Supports MIDI via WiFi, USB, and virtual MIDI between compatible iOS apps.
Great Reviews:
"I'm having great fun making pretty music with Polychord. "
Wire to the Ear
"It has to be one of the most straightforward to use apps I've seen."
The Palm Sounds
"Much easier to understand than most of the musical Apps currently available"
iSmashPhone